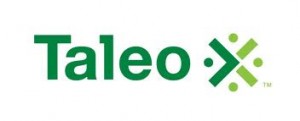 De nouvelles fonctionnalités offrent un aperçu plus précis des viviers de talents, améliorant ainsi les performances et la productivité des entreprises. Elles permettent notamment le sourcing via des centaines de réseaux sociaux, incluant LinkedIn, Twitter et Facebook.
Taleo, éditeur leader de solutions de Talent Intelligence en mode SaaS, annonce la disponibilité de nouvelles fonctionnalités novatrices en termes de réseaux sociaux, de collaboration et de visualisation. Elles permettront aux entreprises d'accéder à la Talent Intelligence qui les accompagnera face à leurs plus importants challenges. Ces nouveautés modifient fondamentalement la façon dont les sociétés utilisent leurs talents afin de répondre aux deux principaux défis auxquels leurs dirigeants ont à faire face aujourd'hui : la croissance et le talent. Les entreprises leaders peuvent désormais se concentrer sur leurs objectifs stratégiques et développer leur personnel. En effet, elles ont maintenant la possibilité d'obtenir un aperçu plus précis de leurs talents et peuvent étendre leur portée à des centaines de réseaux sociaux, améliorant ainsi leurs performances.
Contribuer à la croissance grâce à la collaboration
Les nouveautés Taleo incluent le Conversation Hub et l'intégration des e-mails, qui permettent les feedbacks et la collaboration en temps réel afin d'assurer les ajustements constants des objectifs. Cette fonctionnalité maintient les objectifs stratégiques dans les priorités hautes de l'entreprise en intégrant la gestion des talents directement aux e-mails, et en permettant aux employés et managers de collaborer aux objectifs et initiatives de la société. Les conversations sont saisies et stockées dans le Conversation Hub où ils ont la possibilité de consulter tous les échanges ayant trait aux objectifs et au développement de l'entreprise, afin d'accroître l'impact du talent sur ces initiatives. En plus de Microsoft Outlook, la dernière version inclut également l'intégration à Lotus Notes.
Identifier et recruter les meilleurs talents
Taleo étend la portée des entreprises au marché global des talents en tirant profit des réseaux sociaux et en apportant de la visibilité sur les meilleures sources de talents. Pour la première fois, recruteurs, employés et candidats ont la possibilité de partager des offres d'emplois à travers des centaines de réseaux sociaux, incluant LinkedIn, Twitter et Facebook. Il s'agit là d'une méthode puissante permettant aux sociétés de renforcer leurs programmes de cooptation via les réseaux des jeunes diplômés et des employés. Les analyses de sourcing aident les recruteurs à définir sur quels réseaux trouver les candidats les plus pertinents pour leurs besoins. Ils peuvent ainsi concentrer leurs activités de sourcing afin de détecter les meilleurs talents plus rapidement.
Le nouveau Talent Browser offre des capacités de visualisation uniques qui fournissent le contexte professionnel qui sous-tend les données du talent. Taleo est le premier éditeur à aller au-delà des méthodes traditionnelles en proposant une recherche visuelle et un filtrage instantané de talents précis. Talent Browser rejoint Talent Reviews et Performance Calibration : autant d'exemples de la façon dont Taleo a intégré les analyses visuelles en temps réel afin de faciliter la prise de décisions. En plus de la recherche visuelle, Talent Browser inclut également des analyses qui donnent un aperçu instantané de toute équipe ou organisation.
« Nous vivons aujourd'hui la renaissance de la gestion des talents. Nous entrons dans une nouvelle ère où nous devons utiliser ces talents afin d'anticiper efficacement et de répondre rapidement aux besoins de l'entreprise. », affirme Bret Leech, Vice President, Human Resources, Rogers Communication. « La Talent Intelligence et les analyses déterminant ces besoins, nous sommes en mesure d'atteindre nos objectifs en concevant des équipes dynamiques afin de nourrir notre croissance ». Ce type d'innovation est reconnu par les plus grands analystes, qui ont positionné Taleo en temps qu'unique éditeur de la gestion des talents présent dans l'ensemble des meilleures catégories de leurs classements.

« La Talent Intelligence fait un bond en avant grâce à la nouvelle plateforme de gestion des talents de Taleo. Celle-ci aide les entreprises à trouver les bons profils qui leur permettront de répondre à leurs défis, à véritablement inciter les employés à atteindre les objectifs stratégiques, et à mieux comprendre et fidéliser les talents. », affirme Jason Blessing, Executive Vice President of Products and Technology de Taleo. « Ces nouvelles fonctionnalités permettent aux entreprises de mieux connaître leur personnel et d'accroître leur business. »
——————————————-
Pour me contacter :
caroleblancot@yahoo.fr – 06.50.26.65.17
Vos commentaires ou questions sont bienvenues.
Pour recevoir les prochains articles de ce blog, entrez votre adresse mail ci-dessous :
Delivered by FeedBurner