Une nouvelle étude[1] a porté sur le phénomène des « Idiosyncratic Deals » plus communément appelés « i-deals » – accords particuliers en français, qui se définissent comme des « arrangements professionnels personnalisés que les employés et leur employeur négocient pour des bénéfices mutuels ». En effet, il est de plus en plus commun qu'au cours de leur carrière, les salariés tentent de négocier avec leur employeur, selon leurs besoins, certains avantages « sur-mesure ». Il peut s'agir de primes, d'un allégement de la charge de travail, de la possibilité de choisir le lieu dans lequel l'on peut souhaiter travailler, des horaires flexibles ou encore des demandes de formation.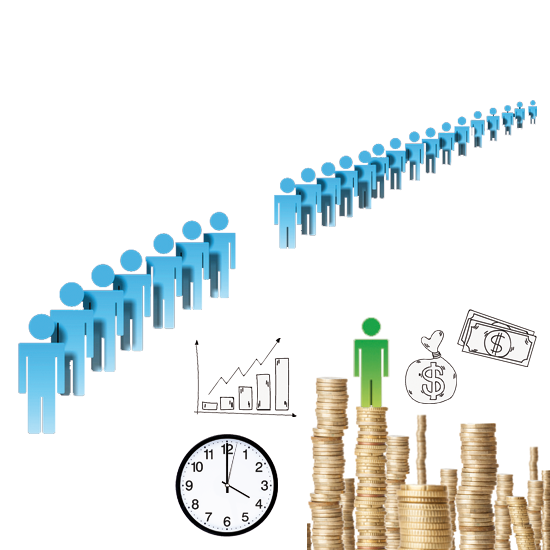 Les chercheurs se sont interrogés sur l'efficacité des traitements de faveur et aussi sur leur impact sur l'entourage professionnel du salarié. A première vue, ces accords particuliers ont un impact positif sur le salarié qui les reçoit comme un privilège. En effet, un employé ayant bénéficié d'avantages adaptés à ses besoins est enclin à être plus efficace et productif pour remercier son entreprise et son manager des avantages qui lui ont été accordés. Le collaborateur se sent plus motivé dans son travail et booste ainsi sa performance [2].
Au cours de son étude Élise Marescaux s'est intéressée aux « i-deals » et au fait que de plus en plus de salariés désiraient non seulement être traités de façon particulière, mais aussi que l'entreprise prenne en compte leurs aspirations, leurs ambitions ainsi que leurs besoins. Cependant, elle a rapidement constaté que ces accords particuliers provoquaient de la jalousie, de l'envie ou encore des discordes au sein d'une même équipe de travail. C'est pourquoi, Élise Marescaux et ses collaborateurs ont cherché à étudier les différents comportements que les autres employés adoptent comme, par exemple, leur tendance à protester et à demander des compensations lorsqu'un de leur collègue de travail bénéficie d'« i-deals ».
Souvent, ce phénomène est accusé de créer trop d'inégalités entre les salariés. Il est apparu que les collègues de travail d'une équipe dont les membres sont très interdépendants sont plus susceptibles de juger les accords particuliers comme injustes.
En revanche, les membres d'une équipe dont les membres sont plus indépendants dans l'exercice de leur travail sont eux plus enclins à accepter qu'un collègue plus performant gagne plus d'argent. Par ailleurs, l'étude a révélé que les « i-deals », telles que les primes ou autres compensations financières, sont globalement les accords jugés comme étant les moins justes et les plus difficiles à justifier. Les autres accords tels que les horaires flexibles sont facilement justifiables pour des parents célibataires devant récupérer leur(s) enfant(s) à l'école en fin de journée par exemple, ou plus généralement pour des personnes ayant certaines contraintes personnelles.
Finalement et contrairement à l'hypothèse initiale des chercheurs, l'« i-deals » considéré comme le plus juste est l'allègement de la charge de travail qui, selon les équipes de travail présente l'avantage de mieux faire face aux problèmes de santé, de stress ou bien à d'autres problèmes personnels. Pourtant, l'allègement de la charge de travail des uns implique de redistribuer du travail aux autres membres de l'équipe et correspond donc à une augmentation de la charge de ces derniers.
La raison pour laquelle un avantage est accordé est primordiale dans le sens où elle peut inciter l'entourage professionnel à être plus compréhensif vis-à-vis du bénéficiaire.
Les chercheurs concluent qu'il est essentiel de rester transparent et honnête vis-à-vis de son équipe et de ne pas chercher à cacher les « i-deals ».Pour faire des « i-deals » un atout et non un facteur de dégradation du climat social, il est recommandé aux professionnels RH et aux managers de disposer d'un point de vue global quant aux «i-deals » pratiqués et, si nécessaire, de confronter les opinions de chacun lorsque l'accord porte sur les éléments de la rémunération.
Sources et pour aller plus loin :
[1] D'après l'étude« Idiosyncratic Deals from a Distributive Justice Perspective: Examining Co-Workers' Voice Behavior », Journal of Business Ethics (2017), Elise Marescaux (IÉSEG School of Management), Sophie De Winne (KU Leuven) & Luc Sels (KU Leuven).
Idiosyncratic Deals from a Distributive Justice Perspective: Examining Co-workers' Voice Behavior | SpringerLink http://ow.ly/PgwK30cNPPT
[2] Idiosyncratic Deals: How work arrangements affect job performance – I/O at Work http://ow.ly/Xuq430cNPFU
Définition « i-deals » :
Treating Employees Differently: The Outcomes of Idiosyncratic Deals (I?DEALS) | UIC Business – University of Illinois at Chicago http://ow.ly/Hs4L30cO1HJ
Téléchargez le communiqué de presse de l'IÉSEG
Auteure de ce billet
Charlotte Le Meur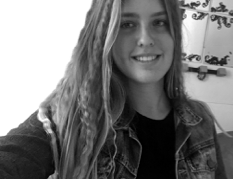 Chargée de communication et de marketing stagiaire pour une durée de 8 semaines. Actuellement en école de commerce à l'ESCE Paris, je prépare un master en commerce international. J'ai le sens du contact et souhaite me spécialiser dans le marketing de luxe. Passionnée de voyages, j'ai eu la chance de visiter plus d'une vingtaine de pays.