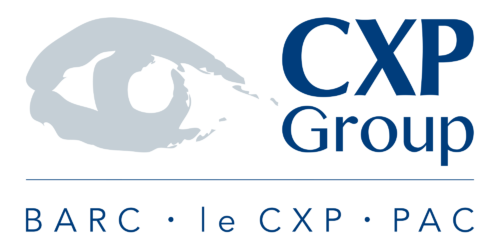 CXP Group livre aujourd'hui les résultats de son analyse exclusive sur les enjeux RH et leurs impacts sur le SI réalisée en partenariat avec Sage, Talentsoft et NGA Human Resources France.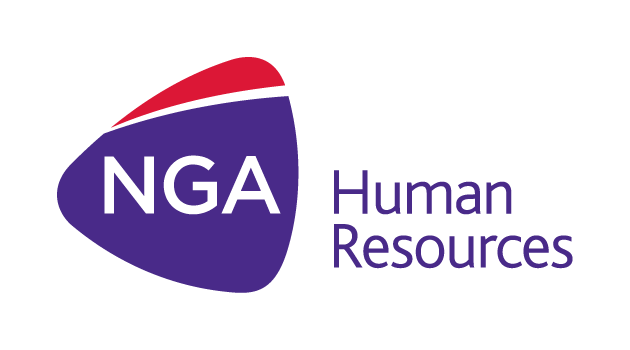 Cette enquête a été menée principalement auprès des directions des RH et des SI, (respectivement 42 et 27% des répondants).
153 entreprises du secteur privé de plus de 50 salariés en France ont ainsi été interrogées entre décembre 2016 et janvier 2017. 78% des répondants étaient des directeurs, des cadres dirigeants ou intermédiaires et des responsables.
Enjeux RH de demain : croissance de l'accompagnement de l'évolution des métiers, des effectifs et du développement du numérique
Comme l'année dernière, le principal défi actuel à relever dans les directions RH reste d'améliorer la productivité administrative.
Il est suivi par la volonté de garantir une qualité de service, la fiabilité des données ainsi que la conformité réglementaire.
Et demain ? La croissance de l'accompagnement de l'évolution des métiers, des effectifs et du développement du numérique passent devant le respect de la conformité règlementaire.
« Une fois que la DRH a pu se libérer des aspects réglementaires en automatisant et en sécurisant leur conformité, elle peut approfondir d'autres processus de gestion RH ; Ainsi, elle dégage du temps pour s'intéresser de plus près à l'évolution des effectifs et des métiers. Dans ce contexte, le développement du numérique apparaît comme un défi à relever pour accompagner la fonction RH dans l'évolution de son rôle et de ses missions. » explique Claire-Marie de Vulliod, Director and Market Leader, HR Tech chez CXP Group.
Dématérialisation des processus RH : de nombreux projets dans les outils collaboratifs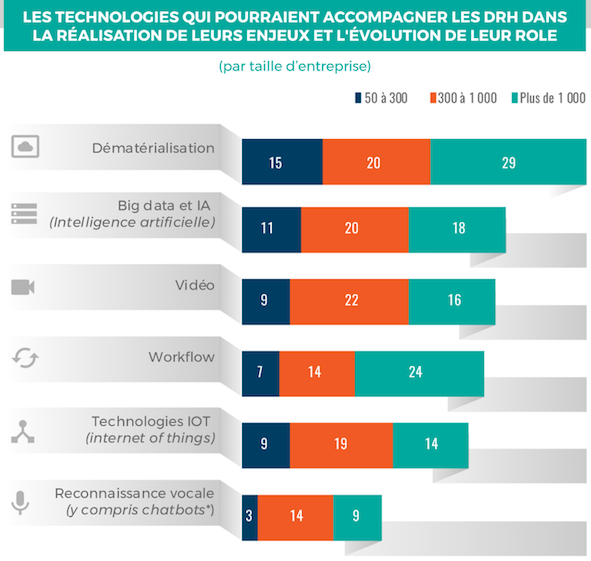 La technologie qui pourrait accompagner le mieux la DRH dans la réalisation de ses enjeux et de l'évolution de son rôle est la dématérialisation (mentionnée à 64%).
En croisant avec les fonctionnalités, il est mis en évidence que le domaine des outils collaboratifs va enregistrer le plus de projets dans les 12 mois à venir (espace personnel, portail d'actualité RH et espaces numériques partagés).
Pour accompagner l'évolution de ces outils de travail et le processus de gestion, l'expérience utilisateurs est un sujet prioritaire chez les éditeurs et les entreprises. Qualité de service, ergonomie conviviale et temps de réponse optimal sont les trois premiers éléments cités.
« A l'instar des autres fonctions de l'entreprise, le domaine RH n'échappe pas à l'évolution des modes de gestion (GED, collaboratif, …) et des usages (décentralisation, self-service, ATAWAD…) via des outils qui sont fréquemment utilisés partout aujourd'hui. » explique Christian Litaudon, Marketing Produits & Services chez Sage.
Des architectures variées du SIRH en France
Quatre grands types de modèles d'offres prédominants sont référencés sur le parc informatique SIRH actuel :
Tout intégré RH : solution paie et RH avec éventuellement la gestion des temps.
Modèle hybride : tout intégré RH complété de quelques modules ou services « Best of Breed ».
Best of Breed pour chaque domaine du recrutement, de la formation, des carrières, des temps, etc.
Module RH de l'ERP : paie, RH et autres fonctions de l'entreprise.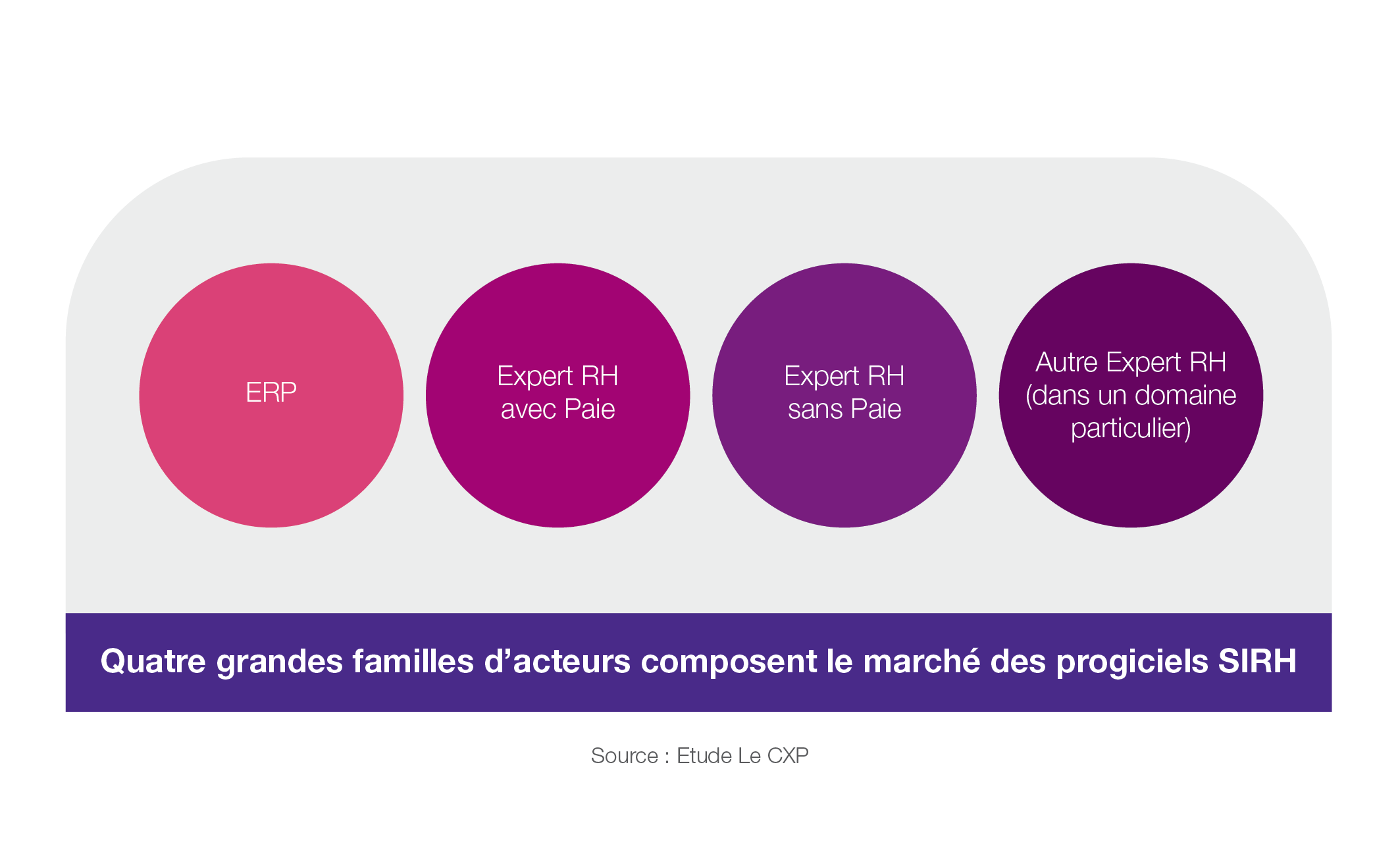 Cette enquête nous enseigne que deux architectures vont se développer tandis que deux autres vont régresser.
La répartition sera à peu près la même, mis à part le module RH de l'ERP qui serait moins utilisé au profit d'un modèle hybride en progression et de solutions toutes intégrées en RH.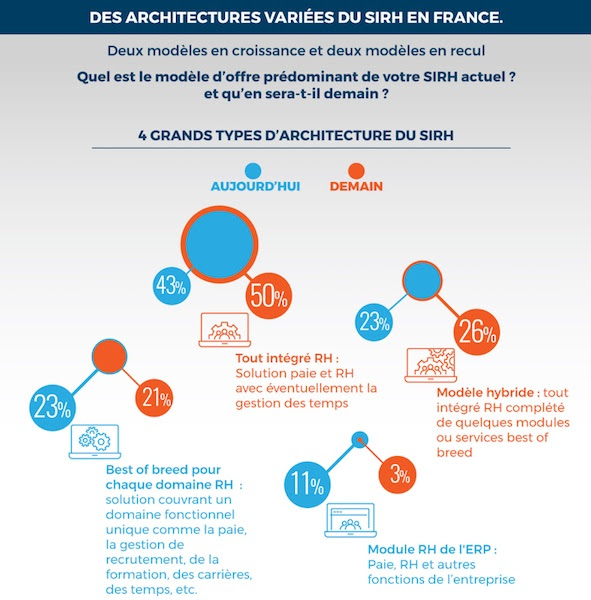 Cette évolution montre l'intérêt croissant des entreprises pour la gestion des ressources humaines et confirme la volonté de s'équiper de solutions expertes pour accompagner la gestion des RH. Les éditeurs d'ERP proposent aussi de plus en plus des solutions d'experts modulaires.
Enfin, 32% des entreprises utilisent déjà des modules proposés par les startups dans le domaine RH. En tête, les fonctionnalités liées au recrutement suivi des domaines fonctionnels formation, e-learning et gestion des temps.
« Les fonctionnalités RH se professionnalisent et se diversifient. Les éditeurs ne peuvent pas couvrir de façon experte tous les domaines fonctionnels proposés aujourd'hui. C'est pour cela que l'architecture du SIRH devient un point clef : il faut gérer l'interopérabilité des sources de données et définir, en fonction de critères propres à chaque entreprise, qu'elle est la configuration optimale. » indique Claire-Marie de Vulliod, Director and Market Leader, HR Tech chez CXP Group.
Les principales conclusions de l'étude peuvent être téléchargées ici.
À propos du CXP Group
CXP Group est le premier cabinet européen indépendant d'analyse et de conseil dans le domaine des logiciels, des services informatiques et de la transformation numérique.
Il offre à ses clients un service complet d'assistance pour l'évaluation, la sélection et l'optimisation de solutions logicielles et les accompagne dans leur transformation numérique. Le CXP intervient dans plus d'une dizaine de domaines (BI, gestion de contenu, ERP, finance, SIRH, CRM, BPM, IT management, sécurité du SI…).
Le CXP Group assiste également les DSI dans l'évaluation et la sélection des ESN et les accompagne dans l'optimisation de leur stratégie de sourcing et dans leurs projets d'investissement.
Enfin, le CXP Group aide les éditeurs et les ESN à optimiser leur stratégie et leur go-to-market à travers des analyses quantitatives et qualitatives ainsi que des prestations de conseil opérationnel et stratégique. Les organisations et les institutions publiques se réfèrent également à nos études pour développer leurs politiques informatiques.
Capitalisant sur 40 ans d'expérience, implanté dans 8 pays (et 17 bureaux dans le monde), fort de 140 collaborateurs, le CXP Group apporte chaque année son expertise à plus de 1 500 DSI et directions fonctionnelles de grands comptes et entreprises du mid-market et à ses fournisseurs. Le CXP Group est composé de 3 filiales : le CXP, BARC (Business Application Research Center) et PAC (Pierre Audoin Consultants).
Plus d'informations sur www.pac-online.com ou www.cxp.fr
Twitter @CXPgroup_FR