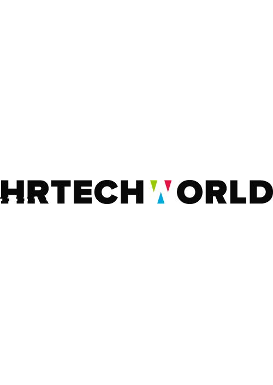 Comme l'année dernière, NGA Human Resources nous a invité, au moyen de ses infographies, à nous retrouver à Paris (au Palais des congrès) les 25 et 26 octobre 2016 à l'occasion de HR Tech World.
Présenté par les organisateurs comme suit, cet événement RH est devenu incontournable pour plusieurs milliers d'acteurs et de professionnels de la fonction ressources humaines qui rendent actuellement visite à près de 80 exposants.
THE FUTURE OF WORK

HR Tech World opens in Paris again this year; the World's foremost Congress & Expo is recognized globally as the leading event on the Future of Work. Our growing community has influence over 40 million employees globally, no other community is having such a powerful impact on shaping the future of work through HR and Technology.
Découvrez l'agenda de HR Tech World 2016.
Le cocktail de networking et de clôture de la première journée du congrès est sponsorisé par NGA.
Sponsored by:
Découvrez ci-dessous les infographies de NGA Human Resources pour HR Tech World 2016 :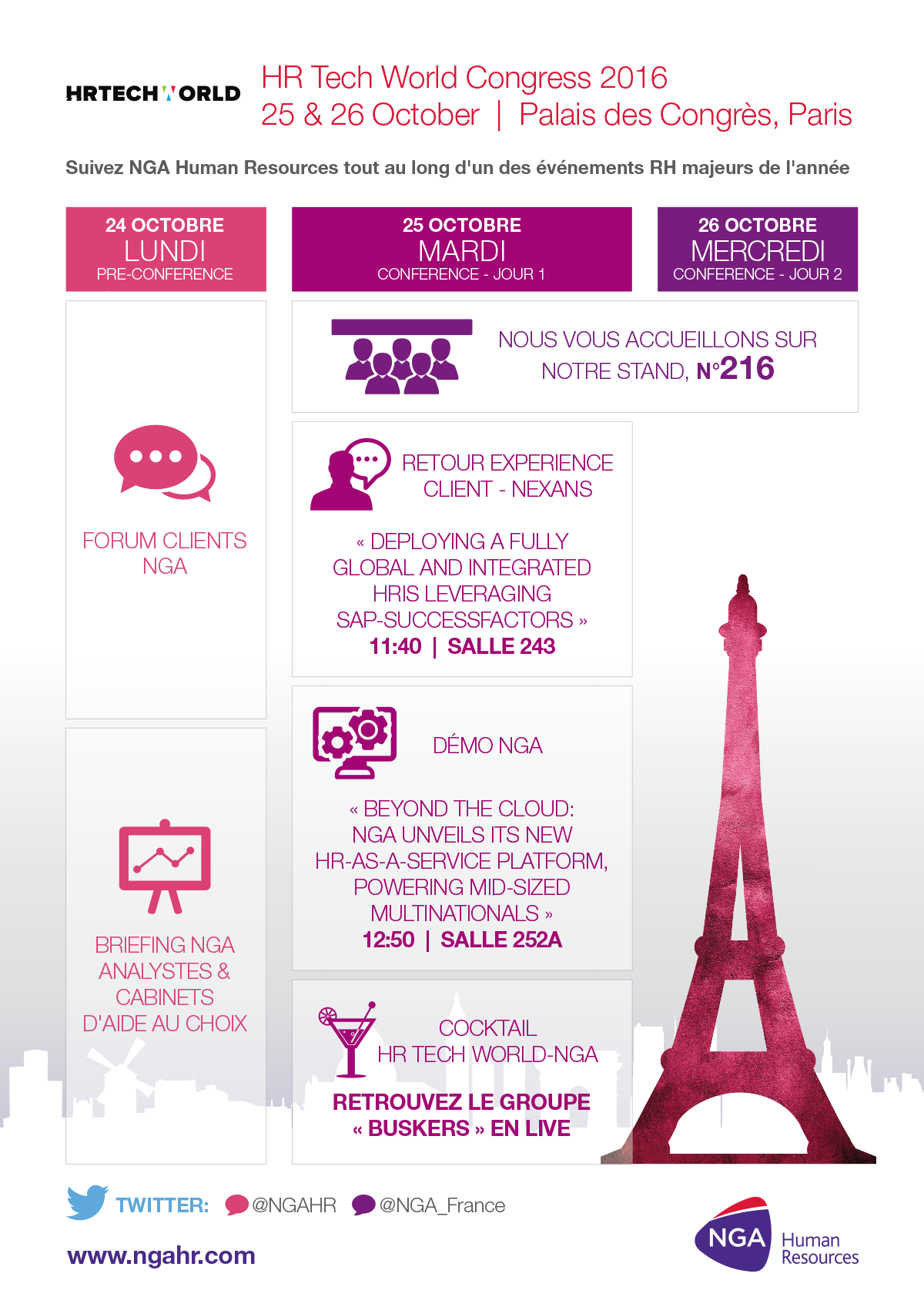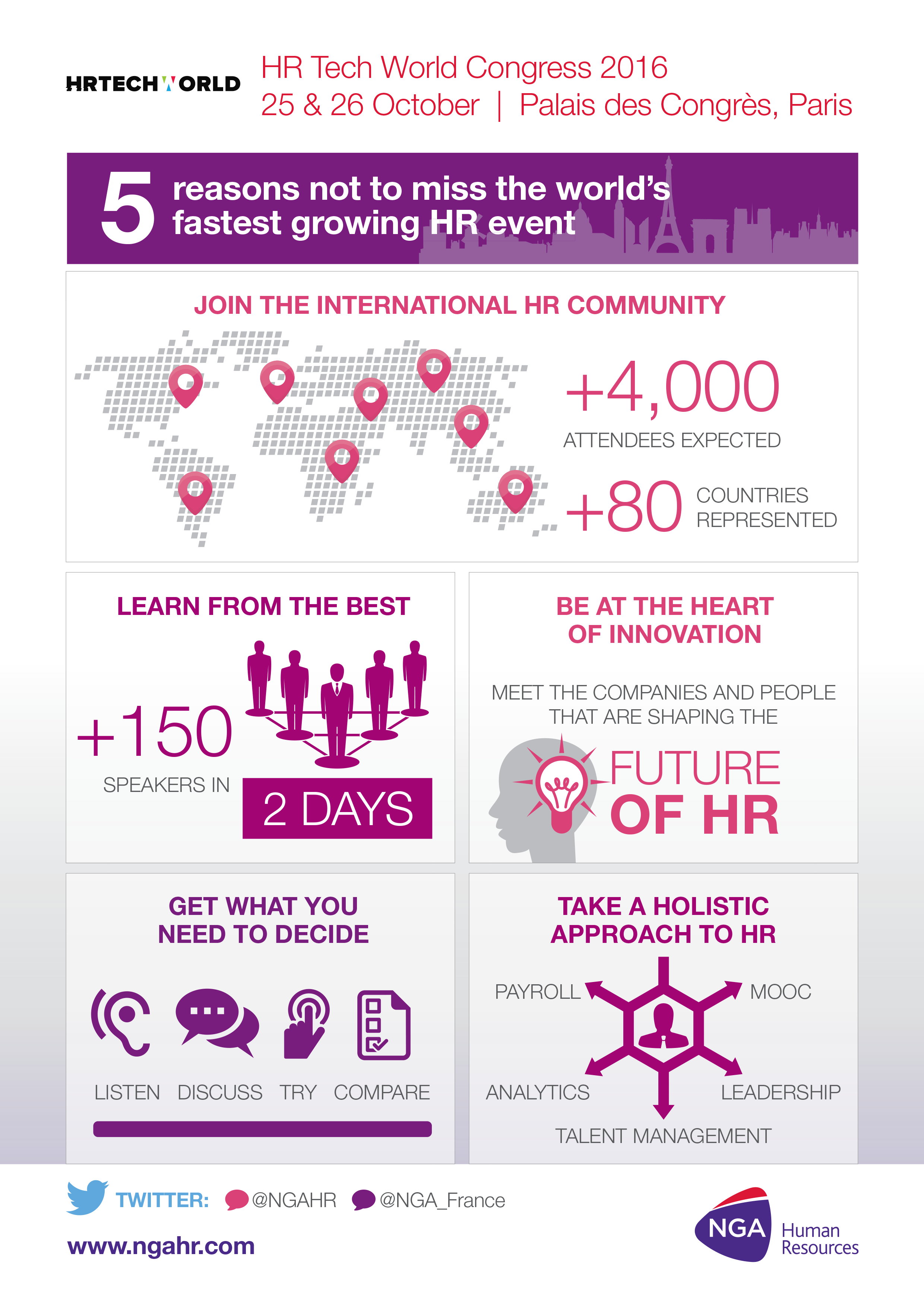 Voir l'édition précédente "#HRTechWorld 2015".