Récemment publié sur les blogs de SpotPink :
Détox. digitale (dossier)
Valérie Andrade, Dirigeante et fondatrice, Sceaux Smart
Perrine Grua, DG, Aquent France et Pays-Bas
Alexandra Gaudin, DRH (Directrice des Richesses Humaines), Australie
Christelle Letist, Experte RH, Go to Next Levels
Julie Biard, DRH, AdeRHis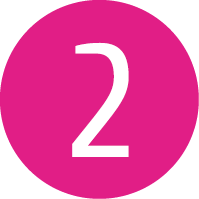 Détox. digitale : prenez soin de votre cerveau !
Professionnels RH, les salariés aspirent à passer de l'intox à la détox digitale !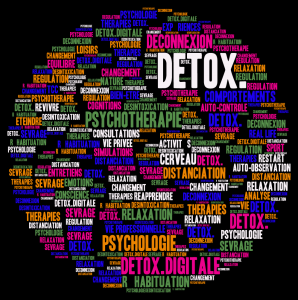 Une pratique intensive et/ou inadaptée de l'Internet, des médias sociaux et des technologies de la communication, peut favoriser l'apparition de symptômes comportementaux, psychologiques et physiques, susceptibles d'impacter la sphère professionnelle et/ou personnelle. Au numérique correspondent déjà d'une part, une symptomatologie particulière et d'autre part, 3 syndromes spécifiques :
FOMO
FOBO – Cyberdépendance,
SICEM.

Découvrez dans cette présentation différentes études de cas ainsi que des réponses à ces questions :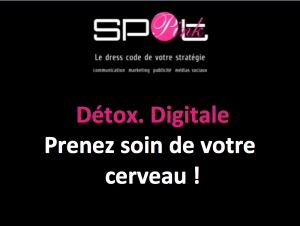 Quelles sont les implications du Web (2.0 & plus) sur les comportements ainsi que sur la santé psychologique et physiologique des individus ?
Quels sont les syndromes du numérique et les symptômes d'un usage intensif ou inadapté de l'Internet, des médias sociaux et des technologies numériques de communication ?
Quelles sont les solutions et quels sont les types d'intervention auprès du public des particuliers et au sein des entreprises (employeurs et salariés) ?
Quel rôle les professionnels de la fonction RH peuvent-ils jouer pour mener des actions préventives et curatives à l'égard des salariés exposés et/ou "à risque" ?

Détox. digitale: inscrivez-vous au webinaire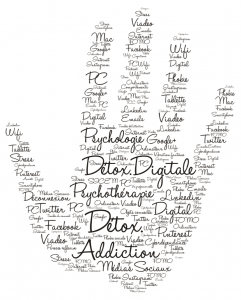 Le numérique, ses outils, ses bénéfices et ses contraintes, font désormais partie de la vie de près de 3 milliards d'internautes dans le monde dont 50 millions en France. L'article L4121-1 et les suivants du code du travail précise notamment que "l'employeur prend les mesures nécessaires pour assurer la sécurité et protéger la santé physique et mentale des travailleurs." Découvrez les 3 syndromes qui sont déjà associés au numérique et apprenez à identifier les sujets exposés et à risque dans votre organisation, pour mettre en place, le cas échéant, une démarche de prévention de ce type de risques.
Participez à l'étude Française sur le FOMO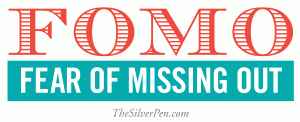 Une certaine proportion d'internautes développe une dépendance psychologique d'être en ligne, pouvant mener à une anxiété d'être hors connexion. L'objet de cette étude est de sonder, en 2015, un échantillon idéalement représentatif de la population Française, le pourcentage de personnes concernées par les conséquences d'un usage intensif des médias sociaux. Une restitution est prévue et sera gratuite pour ce qui concerne la synthèse des résultats collectifs collectés, au plus tard le 31/12/2015, par le biais d'un billet de blog et d'une note d'analyse et de synthèse à télécharger. Ceux ayant communiqué leur adresse email seront de surcroît personnellement notifiés, de la mise à disposition des statistiques recueillies. Une restitution individuelle avec des solutions adaptées à chaque individu pourra être effectuée sur commande. Ces questionnaires ont été élaborés par Andrew K. Przybylski, Murayama, K., DeHaan, C. R., & Gladwell, V. dans le cadre de leur recherche menée en 2013 du nom de "Motivational, emotional, and behavioral correlates of fear of missing out". (Source : Computers in Human Behavior, n°29, pages 1814-1848). Les items de ce questionnaire ont été traduits et adaptés de l'anglais au français.
—————————————————————————————————————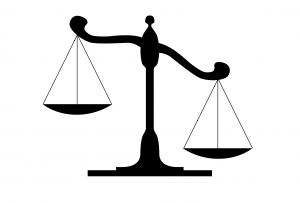 Que l'on soit télétravailleur soi-même ou que l'on emploie des salariés travaillant à distance, l'on peut s'interroger sur les droits dont disposent les télétravailleurs. Une fois que l'employé a accepté la proposition de son supérieur d'opter pour le télétravail, une relation particulière va s'instaurer. Être au courant du statut juridique qui encadre le télétravailleur permet un meilleur rapport entre les parties, sans hésitation sur la légalité de ce que peuvent demander salarié et/ou employeur.
—————————————————————————————————————
Au cours de la négociation précédant la signature d'un contrat de travail, l'employeur a la possibilité de formuler une promesse d'embauche au candidat. Il s'agit d'un acte par lequel l'employeur s'engage à conclure une relation de travail avec son futur salarié.
—————————————————————————————————————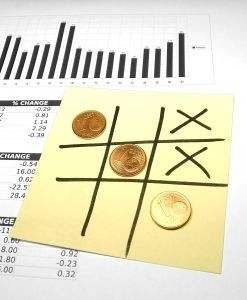 Employeurs : les règles à respecter pour fixer une clause de non-concurrence
La clause de non-concurrence 
permet à l'employeur d'interdire à un salarié, après la rupture de son contrat de travail, d'aller travailler auprès d'un concurrent. Elle a notamment comme objectif de dissuader le salarié de quitter son employeur pour aller par exemple chercher de meilleures conditions de travail. Pour être valide, cette clause doit respecter un certain nombre de critères.
—————————————————————————————————————
Le portage salarial est un phénomène récent en France. Les normes juridiques sont d'autant plus récentes qu'elles sont issues d'une ordonnance du 2 avril 2015, laquelle complète le Code du travail pour réguler cette nouvelle organisation des relations de travail. L'ordonnance permet à une société de portage de recruter un salarié, lequel sera « porté » (prêté), à une entreprise cliente pour réaliser une prestation spécifique. L'entreprise cliente paie le prix à la société de portage et cette dernière verse au travailleur porté une rémunération et une indemnité d'apport d'affaire. a loi offre la possibilité à l'entreprise de portage de conclure un contrat de travail avec le salarié porté, et ce contrat peut être un CDD ou un CDI. On fait le point sur les règles applicables au contrat de travail à durée déterminée du salarié porté.
—————————————————————————————————————
La formation, une obligation de l'employeur à l'égard de ses salariés. Souvent méconnu, un droit à la formation est exigible par les salariés travaillant en France. Il a notamment pour but de faciliter leur adaptation aux nouvelles techniques de travail et à l'évolution technologique. Cette obligation suppose la mise en place d'actions de formation dans l'entreprise. Elles sont déclenchées pour certains salariés en fonction de leur ancienneté et de la taille de la société. Les actions de formation sont très nombreuses et diversifiées, et répondent à des finalités différentes.
—————————————————————————————————————
Travail clandestin : de quoi parle-t-on  et quels sont les risques ?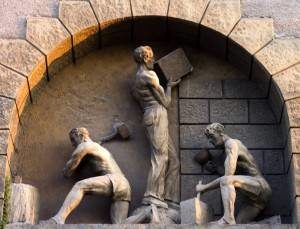 Selon la Commission européenne et le Conseil économique et social, le travail clandestin représenterait près de 11% du produit intérieur brut (PIB) en France. Notamment en raison des conséquences socio-économiques néfastes qu'elle occasionne, cette pratique est sévèrement sanctionnée par le droit.
—————————————————————————————————————
Organiser ses tâches, partager son emploi du temps, gérer son temps sur les réseaux sociaux, prendre des notes… Vous n'avez plus à le faire par vous-même, voici une compilation des applications qui vous aideront à augmenter votre rendement professionnel.
—————————————————————————————————————
RH&View
permet de suivre, de mesurer et d'analyser :

la performance de la politique RH conduite,
le climat social,
l'évolution des indicateurs sociaux.
RH&View, est une solution innovante, performante et d'aide à la décision, quel que soit le domaine abordé : formation, recrutement, rémunération et masse salariale, compétences, carrières, talents, gestion des temps et des activités, mobilité.
—————————————————————————————————————
Découvrez les liens, tweets et articles parus au cours de l'été 2015.
En savoir plus sur SpotPink :
SpotPink vous propose…
Précédentes newsletters :
SpotPink
Agence de communication digitale
pour les acteurs & professionnels RH
le dress code de votre stratégie
communication marketing publicité médias sociaux
06 50 86 29 33
Copyright © 2015 SpotPink, All rights reserved.